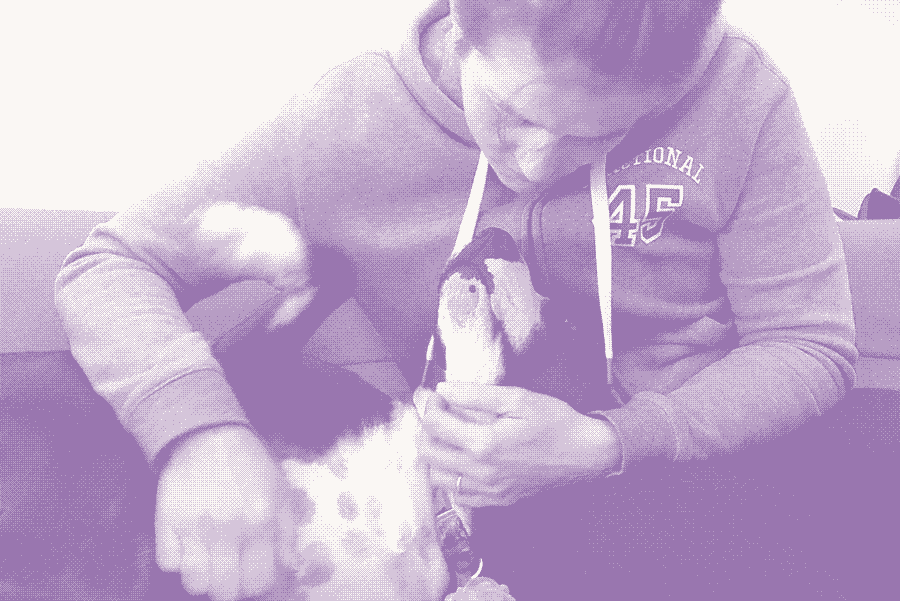 Foster homes are both SABBR's heart and backbone in that it allows us to continue saving lives.
We simply cannot exist if people are not willing to bring a dog in need into their home while they search for their forever home. The more foster carers we have, the more dogs we can rescue.
Being a foster carer takes time away from your normal everyday life and involves dedication, commitment, and genuine caring and patience.
It's not a job for everyone, yet the fulfilment and sense of purpose you receive in knowing that you've helped one more dog find their way into a safe and happy home is the most rewarding experience each time you successfully place a dog. Plus, who wouldn't love coming home to a happy wiggling Staffy butt or snorty bulldog!
We have a fantastic network of volunteers, trainers and vets that offer support and advice throughout your fostering experience.
SABBR foster carer requirements
You must want to help save canine lives

Love dogs especially bully breeds

All existing dogs in the home are sterilised (unless under six months of age, or has medical issues, etc.)

A commitment to further basic obedience and socialisation

The understanding that dogs are not perfect and that there will be times where they test your patience
Accommodation
A secure home environment with good fencing
Location
Live within the Perth metro or outer metro areas with the ability to access our vets and meet potential adopters
Working with SABBR
The availability to communicate efficiently with SABBR coordinators via email and phone

A willingness to work as part of a team
As a foster carer, you not only provide shelter, water, food and healthcare, we rely on you to learn about the dog in your care and pass on information about temperament, character and abilities that enables us to find them a new home. Taking a great photo to help share on social media is also fantastic help.
We do require carers to worm and flea-treat their dogs when they are due. The great thing about fostering with SABBR is that it doesn't cost anything! We cover the cost of all food, treatments, toys and supplies. Donations of food, blankets, toys and medication are passed onto foster carers, and we also cover all medical costs at our approved vets when pre-authorised by our coordinators.
Each foster dog is different to the last and may be with you for a few days, weeks or months. When it is time for your foster dog to go to its new permanent home, you will most probably feel an attachment them.
It is important to remember that you did give the dog a second chance at life and most carers will eventually fall in love with one "they just can't let go", which is also perfectly fine.
Apply to be a foster carer